Bangkok, Thailand, June 24th – We are thrilled to announce an exciting new partnership between AND Solutions Pte., Ltd. and iCONEXT Co., Ltd., a leading local IT service provider in Thailand. This strategic collaboration aims to accelerate our market penetration and enhance our customer experience through on-site technical support, maintenance services, and active participation in the sales process. We are confident that this partnership will further solidify our position as a trusted provider of innovative IT solutions.
With the rapid growth of the digital landscape in Thailand, it has become essential for AND Solutions to establish a strong local presence and build lasting relationships with clients. Recognizing the need for specialized support in this market, we have joined forces with iCONEXT, a well-respected company renowned for its expertise in delivering IT solutions tailored to the unique demands of the Thai market.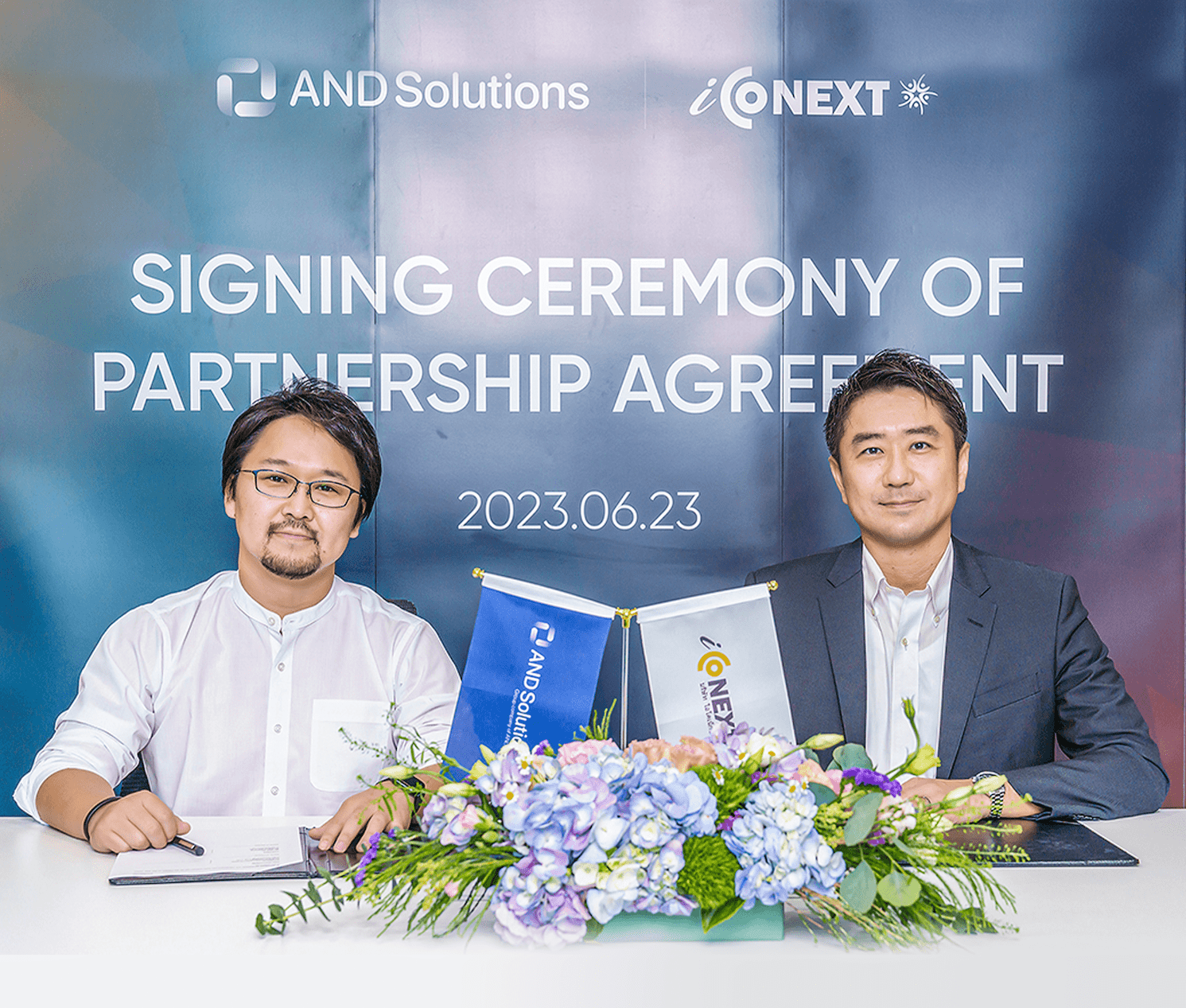 Khos-Erdene.B, CEO, AND Global on the left, Yoshinori Sakurai, Director, iCONEXT Co., Ltd on the right
One of the primary benefits of our partnership with iCONEXT is the provision of on-site technical support and maintenance services. By leveraging iCONEXT's skilled and knowledgeable team, we can ensure that our clients receive prompt assistance and reliable solutions. Whether it's troubleshooting, system upgrades, or routine maintenance, iCONEXT's expertise will bolster our commitment to delivering exceptional customer service.
In addition to technical support, iCONEXT will also play an integral role in the sales process. Their experienced sales professionals will actively engage with prospective clients, showcasing the value and capabilities of AND Solutions' comprehensive IT solutions. By combining their local market insights with our technology, we aim to attract a broader customer base and foster mutually beneficial relationships.
"We are thrilled to announce our partnership with iCONEXT Co., Ltd., a leading local IT service provider in Thailand. Together, we'll accelerate market penetration and enhance customer experiences through on-site support and exceptional sales engagement. This collaboration solidifies AND Solutions' position as a trusted provider of innovative IT solutions in Thailand's rapidly growing digital landscape." – Tselmeg Galtbayar, Senior Sales Executive, AND Solutions Pte., Ltd.
"We are delighted to collaborate with AND Solutions, a leading fintech service provider. The Thai market will undergo increasing digitization in the future. By working together with AND Solutions, we aim to create new value in the Thai market and make further contributions to society." – Yoshinori Sakurai, Director, iCONEXT Co., Ltd.
The partnership between AND Solutions and iCONEXT marks an exciting milestone in our journey to expand our market presence in Thailand. Together, AND Solutions and iCONEXT are poised to make significant strides in the Thai IT industry, setting new benchmarks for excellence.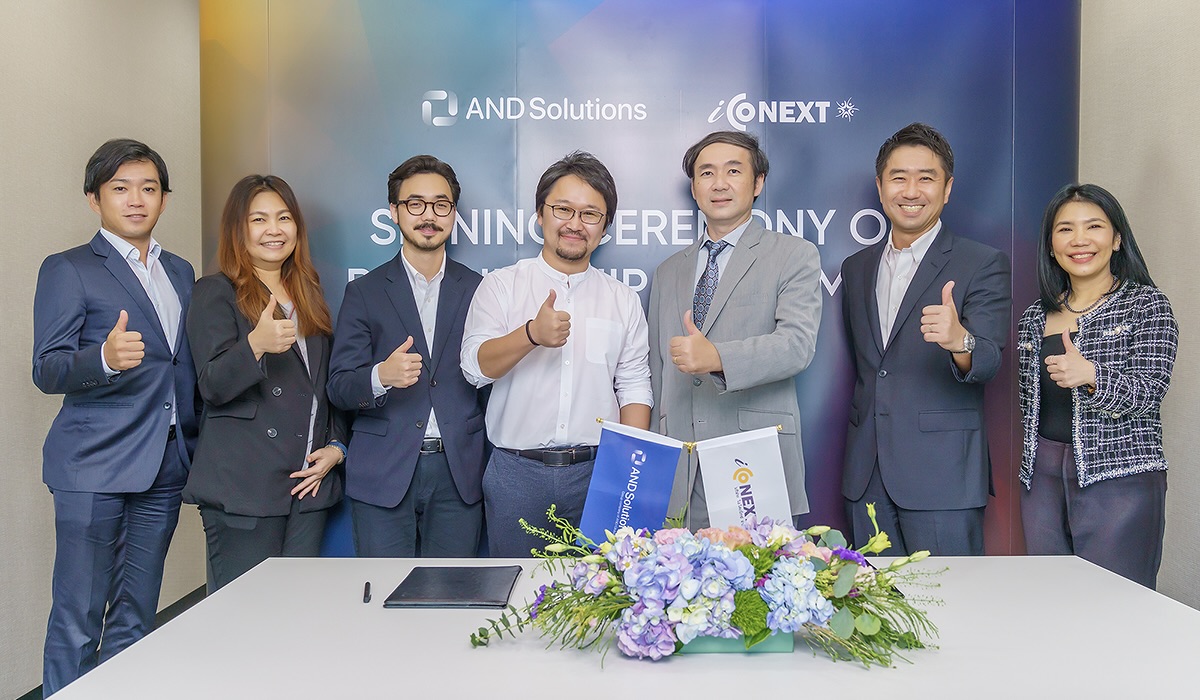 About AND Solutions:
AND Solutions is a tech provider subsidiary for AND Global, a leading Singapore-based techfin company operating in 12 countries, including Japan, Thailand, the Philippines, and Cambodia. The company offers a range of AI-based solutions, including NIKO, an AutoML platform, Intelligent Document Processing (IDP), looms (a loan origination and management system), and Custom Credit Scoring (a comprehensive, tailor-made solution for credit risk management). With a strong focus on innovation, AND Global is committed to driving digital transformation in the financial services industry.
About iCONEXT:
iCONEXT is a renowned IT service provider based in Thailand, known for its expertise in delivering tailored solutions to meet the diverse requirements of businesses. With a customer-centric approach and a deep understanding of the local market, iCONEXT is committed to enabling organizations to achieve their technology goals. To explore their range of services, visit their website: [iCONEXT Website]