Singapore, August 31st – AND Solutions Pte., Ltd. is proud to announce its collaboration with Toyota Financial Services Vietnam (TFSVN) in driving a transformative digitalization journey through cutting-edge AI/ML solutions. As Vietnam's economy experiences rapid growth, the automotive market is witnessing an upsurge in demand. In response, forward-looking auto finance companies like TFSVN are embracing advanced technologies such as AI/ML to enhance their operations. Leveraging AND Solutions' advanced technologies, TFSVN aims to elevate user experiences for both financial service providers and borrowers. By harnessing the power of AI/ML, processes will be streamlined, and approval procedures simplified, marking a significant stride towards a more efficient and customer-centric ecosystem.
About AND Solutions Pte., Ltd.:
AND Solutions is a tech provider subsidiary for AND Global, a leading Singapore-based techfin company operating in 12 countries, including Japan, Thailand, the Philippines, and Cambodia. The company offers a range of AI/ML-based solutions, including NIKO, an AutoML platform, looms, a loan origination and management system, and Custom Credit Scoring (a comprehensive, tailor-made solution for credit risk management). With a strong focus on innovation, AND Global is committed to driving digital transformation in the financial services industry.
About TFSVN 
TFSVN, a 100% foreign-owned Financial Company backed by Toyota Finance Corporation (TFC) and a member of Toyota Financial Services Corporation Group, has a dedicated mission to provide financial solutions to Toyota car buyers and dealers. This strategic collaboration underscores TFSVN's commitment to staying at the forefront of innovation, ensuring seamless experiences for all stakeholders within the automotive finance landscape.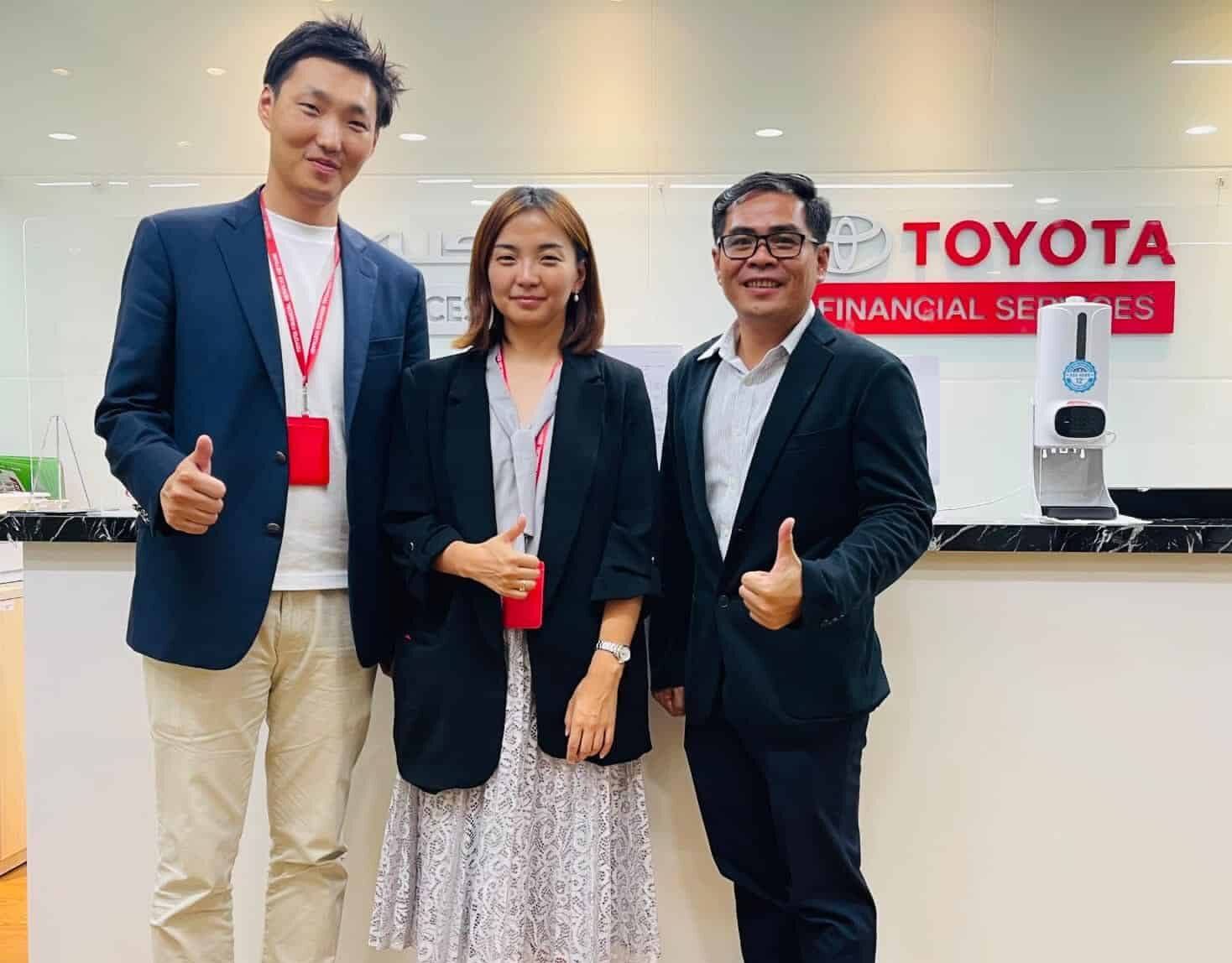 From the left: Batbaatar. P, Head of Sales Department at AND Solutions, Sarangerel. S, Lead Data Scientist at AND Solutions, Tri The Tran, CRO and CFO at TFSVN